/assets/MEE/images/mgb-default-thumb.png
News
COVID-19 Vaccine, AAVCOVID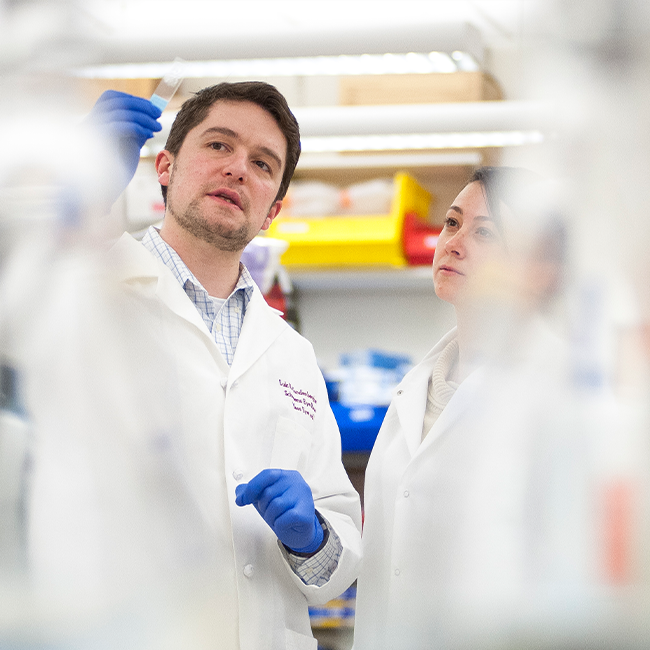 Preliminary animal data show AAVCOVID vaccine candidates are effective producing an immune response in a single dose that can be stored at room temperature for up to a month. The Bill & Melinda Gates Foundation has awarded up to $2.1 million to perform additional studies, and the team hopes to enter clinical trials soon.
Read press release
Advancing a Novel Experimental Gene-based COVID-19 Vaccine, AAVCOVID
Leading the efforts are Luk Vandenberghe, PhD, Mass. Eye and Ear, Mason Freeman, MD, Mass General, and James M. Wilson, MD, PhD, Perelman School of Medicine at the University of Pennsylvania. The multi-institutional research project is working to develop and test a COVID-19 vaccine based on AAV gene transfer technology with the goal of entering clinical testing this year.
When the genetic sequences of the novel coronavirus were published in January of 2020, Dr. Vandenberghe began developing and testing genetic vaccines for the virus in his laboratory. His approach uses a unique adeno-associated virus (AAV) vector that he developed years ago and has proven to be an effective vaccine carrier that is applicable to broad populations. The unique advantages of the AAV are its clinical safety record of more than 25 years and a large AAV industry that can be leveraged for fast deployment of a potential vaccine.
---
Academic-Industry Partnerships
AAVCOVID vaccine program, a novel experimental gene-based COVID-19 vaccine that is the only approach based on adeno-associated virus (AAV) gene transfer technology, is working with various partners that will help the program reach its goal of a vaccine with potential for scalability to enter clinical trials. Learn more about the team members:
About Our Researchers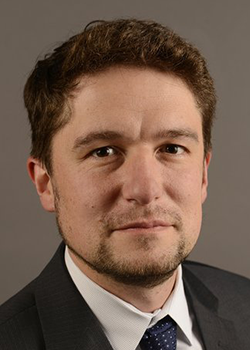 Luk Vandenberghe, PhD, is a pioneer of viral-vector based gene transfer science, who is helping to position gene therapy as a broadly applicable treatment approach in various clinical areas including in Ophthalmology, his home department at Mass. Eye and Ear. He is an author on more than 70 publications and an inventor on more than a dozen technologies, several of which in clinical studies and one of which is incorporated in a currently licensed gene therapy drug from Spinal Muscular Atrophy Type 1. He is co-founder of four gene therapy focused companies, however he is leading AAVCOVID development entirely out of Mass. Eye and Ear and Partners HealthCare.
Learn more about Dr. Vandenberghe
Dr. Vandenberghe is the co-founder of several gene therapy biotech companies, serves on the Board of two science-related non-profits. Importantly, AAVCOVID19 is being development entirely out of Mass. Eye and Ear and Mass General Brigham with no involvement of any of Dr. Vandenberghe for-profit interests.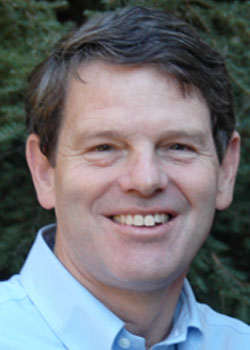 Mason Freeman, MD, director and founder of the MGH Translational Research Center, is leading the efforts to develop the clinical studies intended to establish safety and efficacy of the experimental vaccine.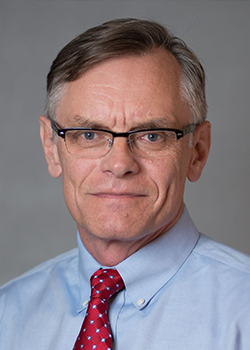 James M. Wilson, MD, PhD, is director of the Gene Therapy Program and a Professor in the Perelman School of Medicine at the University of Pennsylvania, where he has led an effort to develop the field of gene therapy. His research career spanning over 40 years has focused on rare diseases and ways to treat them by gene therapy. The Wilson lab identified a new type of vector based on novel isolates of adeno-associated viruses which have become best in class for gene therapy being used by over 29 companies. More recently Dr. Wilson's laboratory has focused on improved vectors for gene therapy and clinical applications of genome editing and mRNA therapy.
Philanthropic Support
Philanthropy is playing a significant role in accelerating the AAVCOVID vaccine project, building off initial support from the Mass. Eye and Ear Board of Directors. Fundraising for more milestones along the AAVCOVID development will explore additional philanthropy, grants, support from the Mass General Brigham Innovation Fund, foundation, and commercial partners.
Please visit here for more information if you are interested in getting involved.
---
Media Coverage