/assets/MEE/images/mgb-default-thumb.png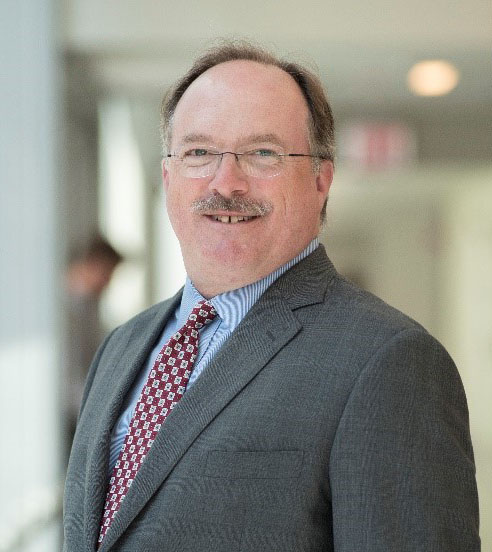 John Fernandez
President, Mass Eye and Ear
President, Mass General Brigham Integrated Care
As a senior executive at Mass General Brigham, John Fernandez serves in two key leadership roles.
He is President of Mass Eye and Ear, a teaching hospital of Harvard Medical School and one of the nation's largest specialty hospitals, exclusively dedicated to academic research, training and treatment for conditions that impair vision, hearing and other disorders of the eyes, ears, nose, throat, head and neck.
Under Fernandez's leadership since 2007, Mass Eye and Ear has expanded significantly from four to 21 patient care sites throughout Greater Boston, Cape Cod and Providence, through a strategy developed to bring the hospital's world-class care to patients throughout the region. During his early tenure, Fernandez formed clinical alliances for Mass Eye and Ear with its neighbors, Massachusetts General Hospital, Brigham and Women's Hospital, Boston Children's Hospital, Braintree Rehab and Atrius Health. In 2011, under Fernandez' leadership, Mass Eye and Ear acquired Schepens Eye Research Institute to create the largest vision and hearing research center anywhere in the world. With the full backing of the Mass Eye and Ear Board of Directors, Fernandez led the effort for Mass Eye and Ear to become a member hospital of Mass General Brigham. That merger was completed in spring of 2018.
In recognition of its strong commitment to outstanding clinical care, Mass Eye and Ear has consistently ranked in the top 10 "Best Hospitals" nationwide by U.S. News and World Report.
Fernandez also serves as President of Mass General Brigham Integrated Care, a Mass General Brigham entity formed in 2019 with a mission to bring lower cost health care closer to where patients live. Mass General Brigham has announced that Mass General Brigham Integrated Care will initially invest nearly $400 million in new healthcare offering that will result in four locations
Between 1992 and 2006, Fernandez held a number of increasingly senior positions at Brigham and Women's Hospital, culminating in the role of Vice President of Surgical, Imaging, Cancer and Pathology/Lab Services and Network Development in 2006. He led numerous planning and growth initiatives, including the South Shore Hospital Affiliation Agreement, a cancer center with Dana-Farber, South Shore Hospital, Harbor Medical Associates and Brigham and Women's Hospital, Foxboro/Patriots Place Multispecialty Ambulatory Care Centers and other physician practice development functions.
Fernandez is a graduate of the College of Wooster in Wooster, Ohio, and he holds a Master's degree in Government Administration from the University of Pennsylvania. A dedicated member of the Boston health care and business executive community, Fernandez serves as Chairman of the Conference of Boston Teaching Hospitals, is a member of the Boston Public Health Commission and served on the Suffolk University Board of Trustees until 2021.
Fernandez has shared his insight and expertise through invited lectures at the MIT Sloan School of Management, the Dartmouth College Tuck School of Business, Harvard Medical School, the Simmons College School of Management and Suffolk University.