/assets/MEE/images/mgb-default-thumb.png
Press Release
July 2, 2020Press Release
Massachusetts Eye and Ear Enters Licensing Agreement with Biogen to Develop Treatment for Inherited Retinal Disorder
Media Contact
Ryan Jaslow | Director of External Communications for Specialty Hospitals at Mass General Brigham
617-573-4385 | rjaslow@mgb.org
Mass General Brigham Innovation Fund licensing agreement with Biogen to focus on developing treatment for inherited retinal degeneration due to mutations in the PRPF31 gene.
---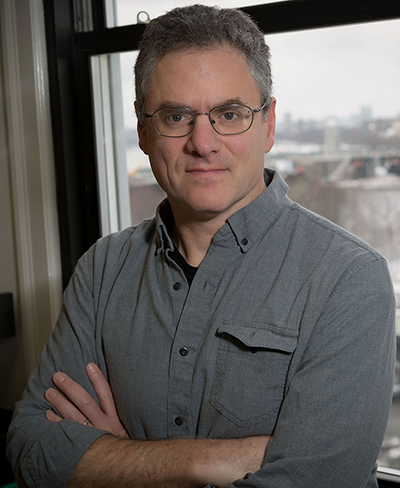 Boston, Mass. — Massachusetts Eye and Ear, a member hospital of Mass General Brigham, is entering into an exclusive licensing agreement with Biogen to develop a potential treatment for inherited retinal degeneration due to mutations in the PRPF31 gene, which are among the most common causes for autosomal dominant retinitis pigmentosa.
Inherited retinal degenerations (IRDs), such as retinitis pigmentosa, are a group of blinding eye diseases caused by mutations in over 270 different genes. Mutations in the PRPF31 gene are the second most common cause of dominant IRD and lead to defects in the function of the retinal pigment epithelial (RPE) cells and photoreceptors of the retina. Previous lab-based research performed by members of the Ocular Genomics Institute at Harvard Ophthalmology, led by Eric A. Pierce, MD, PhD, demonstrated that adeno-associated virus (AAV)-mediated gene augmentation therapy for PRPF31 can restore normal function to PRPF31 mutant RPE cells.
Biogen (Nasdaq: BIIB), a biopharmaceutical company that discovers, develops, and delivers worldwide innovative therapies for people living with serious neurological and neurodegenerative diseases as well as related therapeutic adjacencies, will build upon this prior work, and conduct the studies needed for clinical development of PRPF31 gene therapy. This includes the pre-clinical studies needed to support progression to clinical trials of PRPF31 gene therapy. As part of the agreement, Biogen will receive an exclusive license to develop the product worldwide and will be responsible for all U.S. Food and Drug-Administration (FDA) required investigational new drug (IND) enabling studies, clinical development and commercialization.
"The treatment of IRDs with highly effective AAV-based gene therapies is core to Biogen's ophthalmology strategy," said Chris Henderson, Head of Research, Biogen. "This agreement underscores our commitment to that strategy and builds off of our acquisition of Nightstar Therapeutics in 2019 and our active clinical trials of gene therapies for different genetic forms of IRD. We are excited to work with Massachusetts Eye and Ear and look forward to applying our preclinical and clinical experience to their leading PRPF31 program."
"We are thrilled to work with Biogen, who will bring to this effort its deep experience with the clinical development process, as we work toward our goal of developing a gene therapy for people with PRPF31-related eye disease," added Dr. Pierce, who is the William F. Chatlos Professor of Ophthalmology at Harvard Medical School. "My ultimate hope for patients with inherited retinal disorders due to mutations in PRPF31 is that a gene therapy will preserve and potentially restore some of their vision."
About the Ocular Genomics Institute
The Ocular Genomics Institute at Harvard Ophthalmology aims to translate genomic medicine into precision ophthalmic care for patients with inherited eye disorders. It is home to one of the leading centers for early-phase clinical trials of therapies for inherited retinal degenerations, with seven gene-based and one stem cell trial currently in progress. The group works in conjunction with other departments throughout Harvard Medical School and Mass Eye and Ear, including the Bioinformatics Center and Grousbeck Gene Therapy Center.
Dr. Pierce's lab, established in 2011, is dedicated to research in an effort to improve the understanding of the molecular bases of IRDs so that rational therapies can be developed for these diseases.
In 2018, Mass Eye and Ear surgeons performed the first post-FDA approval gene therapy for patients with a form of inherited retinal blindness caused by mutations in the gene RPE65 by injecting an AAV-based drug treatment into a patient's eye, which restored vision in a 13-year-old boy. This therapy, called Luxturna, is now being used to treat patients with RPE65-associated retinal degeneration around the world.
"One of the exciting aspects of our collaboration with Biogen is that mutations in the PRPF31 gene affect approximately 10 to 20 times more people than mutations in the RPE65 gene," said Dr. Pierce. "Success with PRPF31 gene therapy could provide visual benefit to more patients, which is our ultimate goal."
"Mass Eye and Ear was one of the first centers to offer life-changing gene therapies to patients with inherited retinal disease, and we are thrilled with this new opportunity to develop a translational retinal therapy that could help even more patients," said Joan W. Miller, MD, Chief of Ophthalmology at Mass Eye and Ear, Massachusetts General Hospital, and Brigham and Women's Hospital, and Chair of Ophthalmology and the David Glendenning Cogan Professor of Ophthalmology at Harvard Medical School.
According to Chris Coburn, Chief Innovation Officer, Mass General Brigham, the collaboration with Biogen illustrates the importance of academia and industry teaming to solve problems for patients worldwide. "We are eager to see this progress reach patients who are challenged by blinding, degenerative eye disease," said Coburn. "We look forward to working with Biogen to advance this break-through innovation."
Patients with an inherited retinal disease require genetic testing prior to being considered for any gene therapy treatment.
About Massachusetts Eye and Ear
Massachusetts Eye and Ear, founded in 1824, is an international center for treatment and research and a teaching hospital of Harvard Medical School. A member of Mass General Brigham, Mass Eye and Ear specializes in ophthalmology (eye care) and otolaryngology–head and neck surgery (ear, nose and throat care). Mass Eye and Ear clinicians provide care ranging from the routine to the very complex. Also home to the world's largest community of hearing and vision researchers, Mass Eye and Ear scientists are driven by a mission to discover the basic biology underlying conditions affecting the eyes, ears, nose, throat, head and neck and to develop new treatments and cures. In the 2019–2020 "Best Hospitals Survey," U.S. News & World Report ranked Mass. Eye and Ear #4 in the nation for eye care and #2 for ear, nose and throat care. For more information about life-changing care and research at Mass Eye and Ear, visit our blog, Focus, and follow us on Instagram, Twitter and Facebook.
About Harvard Medical School Department of Ophthalmology
The Harvard Medical School Department of Ophthalmology is one of the leading and largest academic departments of ophthalmology in the nation. Composed of nine affiliates (Massachusetts Eye and Ear, which is home to Schepens Eye Research Institute; Massachusetts General Hospital; Brigham and Women's Hospital; Boston Children's Hospital; Beth Israel Deaconess Medical Center; Joslin Diabetes Center/Beetham Eye Institute; Veterans Affairs Boston Healthcare System; Veterans Affairs Maine Healthcare System; and Cambridge Health Alliance) and several international partners, the department draws upon the resources of a global team to pursue a singular goal—eradicate blinding diseases so that all children born today will see throughout their lifetimes. Formally established in 1871, the department is committed to its three-fold mission of providing premier clinical care, conducting transformational research, and providing world-class training for tomorrow's leaders in ophthalmology.