/assets/MEE/images/press-releases/virus-thumb-web.png
Information and Resources
Information and Resources
COVID-19 2019 Novel Coronavirus
Safe Care Commitment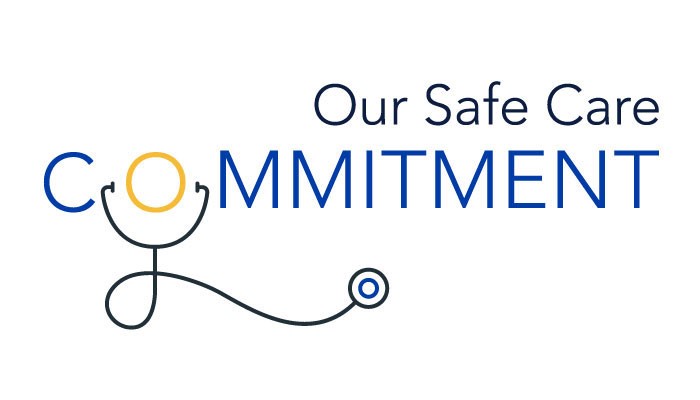 For patients visiting Mass Eye and Ear and any of the hospitals in the Mass General Brigham system, we are committed to the highest standards to ensure the safety and well-being of all patients, visitors and staff.
We screen to protect you, your families, and our staff:
We screen all employees daily – anyone with symptoms of a possible respiratory illness is not allowed to work until they are better.
We screen on arrival all patients and visitors for symptoms of possible COVID-19:

Admitted patients are tested prior to admission and screened daily.
Outpatients are screened prior to and upon arrival, and if symptomatic, are cared for via virtual visits or in designated areas where we use CDC-recommended personal protective equipment (PPE) to prevent spread.

We limit visitors coming into the hospital and clinics, and screen for symptoms of possible COVID-19. We ask visitors with symptoms to defer their visits.
We clean our hands and spaces and make it easy for you to do the same:
We have increased the frequency and intensity of cleaning of all high touch areas throughout the institution.
We require frequent hand-cleaning, and have added hand sanitizer stations so patients and staff can clean their hands easily and frequently.
We protect everyone in our environment:
We require all people on campus – employees, patients, and visitors – to wear a mask.
We have rearranged spaces to accommodate physical distancing and prevent transmission of hidden infections by removing chairs from waiting rooms, and in some high-use areas, installing plexiglass barriers.
Important Information and Notices
Mass Eye and Ear is closely monitoring the COVID-19 outbreak and is coordinating with the U.S. Centers for Disease Control and Prevention (CDC) and state and public health officials to ensure our community stays healthy and safe.
If you are experiencing symptoms of COVID-19, please call your primary health care provider. For your safety and the safety of others, please do not come to the emergency department unless you have been instructed to do so.
If you have life-threatening symptoms like difficulty breathing or chest pressure, please call 911. Thank you for helping us keep our community safe by limiting the spread of the virus and allowing our teams to care for the sickest patients.
To help minimize the spread of COVID-19, Massachusetts Governor Charlie Baker released a phased plan to safely re-open the state's economy. To comply with this plan, Mass Eye and Ear has gradually increased our patient volume to provide high priority care.
Here are some proactive steps that everyone can take to help prevent the spread of COVID-19 and other infections:
Wash your hands with soap and water often. If unable to wash, use an alcohol-based hand sanitizer.
Avoid touching your face, eyes or mouth with unwashed hands.
Clean your work area with disinfectant regularly.
Avoid close contact with people who are sick, and keep your distance from others if you are sick.
Cover your mouth and nose with a tissue when coughing or sneezing. Throw the tissue away, and then wash or sanitize your hands. If a tissue is not available, cough or sneeze into your upper sleeve.
Avoid shaking hands even in a business setting.
To learn more about the coronavirus, please visit the Center for Disease Control or World Health Organization websites.
Mass General Brigham attests that it meets the criteria described by the Massachusetts Department of Public Health Hospital Reopening Guidance for Phases 1 and 2 of reopening.
In response to COVID-19, you may schedule a virtual (telemedicine) visit for non-urgent appointments with a Mass Eye and Ear physician.
Updated Visitor Policy
In order to provide excellent patient care while meeting the guidelines set forth by the Commonwealth of Massachusetts, Mass Eye and Ear is limiting visitors to only those who are essential effective Monday, August 24, 2020.
Essential visitors are allowed and exempt from the state's travel restrictions.
Essential visitors are defined as:
Support persons for patients:

Two (2) parents of patients who are under the age of 18 years old
Attorneys of patients
Companions for patients with intellectual and/or physical disabilities

Vendors and contractors whose urgent, non-deferrable services are deemed essential for the functioning of Mass General Brigham activities
Emergency Services Personnel (e.g., EMS, Fire, Law Enforcement)
All other visitors are considered non-essential. Please note: Children who are not patients are not permitted in the hospital.
Emergency Department, Outpatient/Ambulatory Areas
Visitors are not allowed in the Emergency Department or outpatient/ambulatory areas of the hospital unless the visitor is essential for patient care.
Surgical Areas
One (1) essential visitor is allowed for surgical patients because many patients require assistance after procedures.
Two (2) parents or legal guardians are allowed for patients under the age of 18.
Inpatient Areas
Adult Inpatients: One (1) visitor per day is allowed.
Visitors must comply with the Commonwealth of MA travel restrictions and must be asymptomatic. Permitted visitation hours on the adult unit are 10:00 am-8:00 pm. No overnight visitors are allowed.
Pediatric Inpatients: Two (2) parents or legal guardians are allowed.
One (1) parent/guardian is allowed from 8:00 pm-8:00 am.
Per the MA Department of Public Health and Department of Mental Health, all support people:
Are required to wear a face mask at all times while in the hospital
Will be screened for symptoms of possible COVID-19 infection (fever, cough, shortness of breath, sore throat, chills, myalgia, or new onset of loss of taste or smell)
Will not be allowed to enter the hospital with respiratory symptoms
Must perform hand hygiene prior to entering and upon leaving the patient's room/care area
Must remain at least six feet from the patient at all times (as much as possible)
---
Patients and Support Persons Screening
All patients and support persons are screened for symptoms of respiratory illness before their appointment or inpatient visit. We ask that you use our Mass General Brigham Prescreen app before your arrival. The app is available in English and Spanish. It walks users through a series of questions to screen for symptoms of illness. Screening questions must be answered on the day of your appointment or visit. After answering the screening questions, patients and support people will receive a digital pass on their phone that provides faster entry to your appointment or inpatient visit. Patients who may have completed a phone screening prior to their visit still need to answer questions on the prescreen app before entry.
---
Masks Required for All Patients and Visitors
Effective Monday, April 6, all patients and visitors will be provided with a new mask on arrival to Mass Eye and Ear and will be asked to wear this during their entire stay (except when directed to remove it by their provider, e.g. for exam of throat or nose).
Patients who arrive wearing their own masks will also be asked to replace these with new Mass Eye and Ear-provided masks upon arrival; this is to ensure that no one is wearing a contaminated mask while in the healthcare facility.
Related Reading